2021 Category Classification Shipbin Guide
1. Choose difficulty points
The cutting board/cutting board belongs to one of the necessary utensils in the kitchen. In addition to cutting vegetables, it can also be used as kneading and processing table.
In terms of materials, there are wood, plastic, rubber, stainless steel, composite materials, etc.;
In terms of function, there are antibacterial enhancements. Cooked food classification can prevent cross -infection. It can be drained. The dishwasher can be cleaned, equipped with a storage rack, and a variety of fashion styles.
2. There are 8 types of cutting board materials compared to our common cutting board materials:
Solid wood, bamboo, PP, PE, TPU, 304 stainless steel, synthetic rubber, glass
, Let's analyze it below.
■ Cutchial board
Common wood:
Willow and locust: Moderate hardness, traditional Chinese cutting board material
Iron Wood: Hardwood, also known as Tochigi, mainly imported from Vietnam
Black sandalwood: hardwood, mainly imported from Africa
Hanswood: Hardwood, mainly imported from Brazil
Ginkgo Wood: With the broadcast of "Tip of the Tongue", the popularity of Taixing Ginkgo cutting board has become popular.
Ichigi: Japanese traditional cutting board material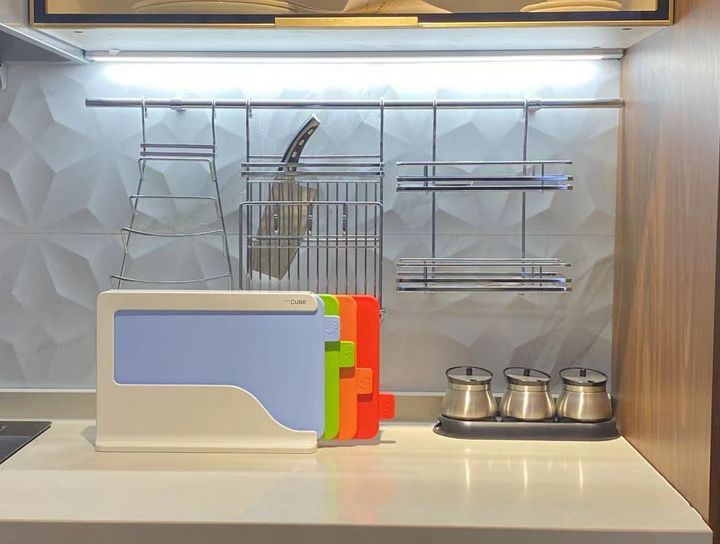 Olive wood, black walnut wood, beylite: traditional European cutting board material
Acacia wood, rubber wood: Material of traditional cutting boards in Southeast Asian national
advantage:
It is natural materials, safe and healthy, wood fiber elasticity is moderate and moderate, does not hurt the knife, does not slide the knife, the knife has a slight rebound, the knife feels excellent;
shortcoming:
It's easy to mold and drop dandruff;
Comprehensive: Recommended
, It is best to buy "hard wood" with low water absorption
■ Splicing wood cutting board
The stitching wood cutting board has wooden strips stitching and wooden block stitching. The wooden block stitching is more famous
Checkerboard cutting board
Cut the wooden wood into a wooden cube, and then stitch it into a cutting board. In addition to the beautiful appearance, the gap between the wooden block and the wooden block can play a role of shock absorption and buffer, and it can also effectively prevent the middle depression. Such cutting boards are more popular abroad.
Advantages of wood cutting board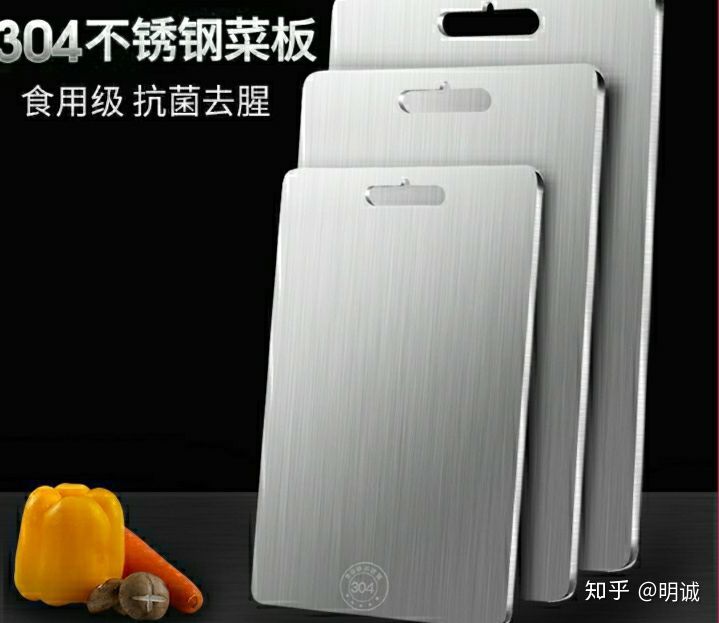 The requirements for adhesives are high, and it is easy to release formaldehyde and cracking.
Comprehensive: quality and bad quality, pay attention to select big brands
■ Bamboo cutting board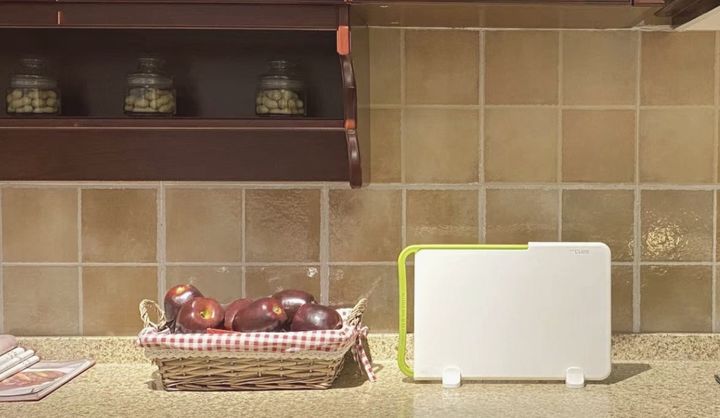 Bamboo cutting board is divided into a whole bamboo cutting board and splicing cutting board.
It is natural materials, safe and healthy, bamboo quality is hard, not harmful to the knife, not as good as wood, bamboo fiber contains bamboo crickets, which is a natural antibacterial substance
Easy to crack, mold turning black
, It is best to buy a "whole bamboo" cutting board
■ PP material:
Naturnic Natural Cube Category Classification Classification Shipbuk's PP raw materials are polypropylene. Polypropylene is non -toxic, odorless, and tasteless. It is a kind of armoplastic resin made by propylene polymerization. It is one of the lightest varieties of all plastics. It is particularly stable in water and has good molding.
Hardness is hard, not moldy, does not hurt the knife, less scratches, non -slip, category category, bacteriostatic
There are lower thermal deformation temperatures (100 ° C), low transparency, low gloss, low rigidity, but strong impact strength.
■ PE
Naturnic Natural Cube Category Classification Cabinet PE (Polyvinylene English abbreviation PE) generally refers to polyethylene, which is a thermoplastic resin obtained by polymerization. No odor, non-toxic, feel like wax, with excellent low temperature resistance (the minimum use temperature can reach -100 ~ -70 ° C), good chemical stability.
Do not deform and color, easy to clean, not easy to drop dandruff, do not hurt the knife, do not slide the knife; classify the cutting board, inhibitory bacteria
Disadvantages: Not easy to chop bone head
■
TPU
Naturnic Natural Cube Category Classification Shipbin TPU is a thermoplastic elastic material, which has high strength, high -return elasticity, injection molding characteristics. It has a wide range of applications, environmentally friendly and non -toxic and safe, high strength, good abrasion resistance, and wide range of hardness: By changing the proportion of the TPU's reaction components, it can get different hardness products, and as the hardness increases, its products still maintain good elasticity and abrasion resistance.
Healthy and safe, not dandruff, easy to clean, antibacterial and not moldy, mold resistance, environmentally friendly materials, high -return elasticity, classification of cutting boards, draining water
The softness and thickness of the hardness are small and the buffer is small and is not suitable for chopping.
Comprehensive: high price, those who have conditions can start, it looks good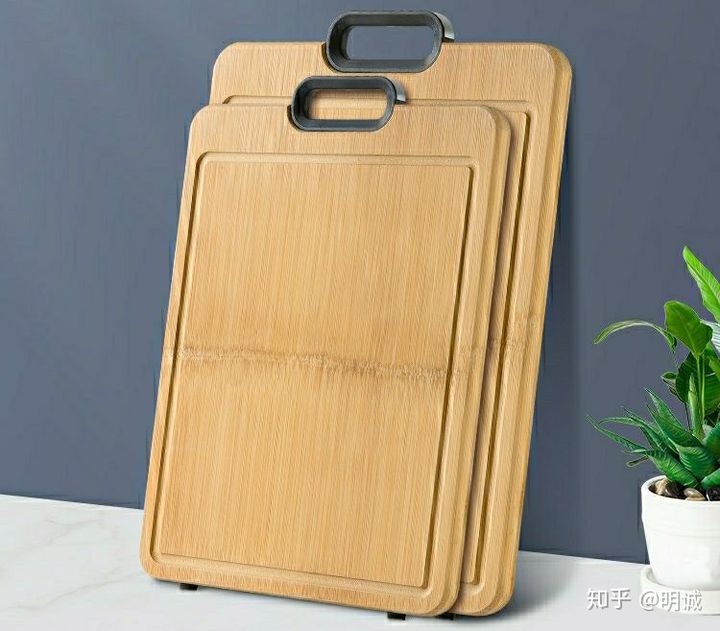 ■ 304 stainless steel cutting board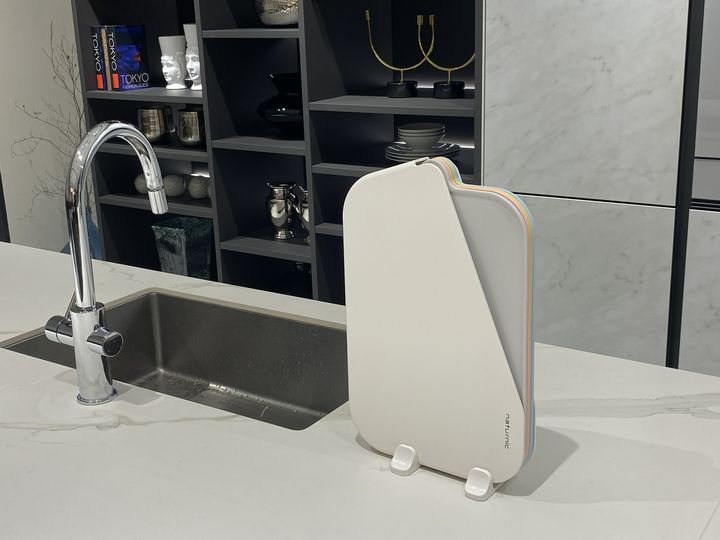 Safe, healthy, not mold, easy to clean, and no dandruff
The noise is large, the meat is easy to slide, the thickness of the thickness is small, it is not suitable for chopping and easy to hurt the knife (the official explanation of 304 stainless steel hardness is less than the hardness of the kitchen knife steel, but in fact the bamboo cutting board hurts the knife, let alone stainless steel …) Essence
Comprehensive: Not recommended
■ Stroke glass cutting board
High face value, safe and healthy, not moldy, easy to clean
Big injury knife, easy slippery knife, noise problem
Conclusion: Recommended solid wood, bamboo, rice shell/wheat straw composite, synthetic rubber cutting board
Remark:
① Bamboo material is a natural bacteriostatic material (inhibiting bacteria growth is not moldy) Tips: Bamboo fiber contains a antibacterial substance called "bamboo", which has the characteristics of natural antibacterial, mites -proof and deodorant.
【2】 Draining the foot of the water, water guide tank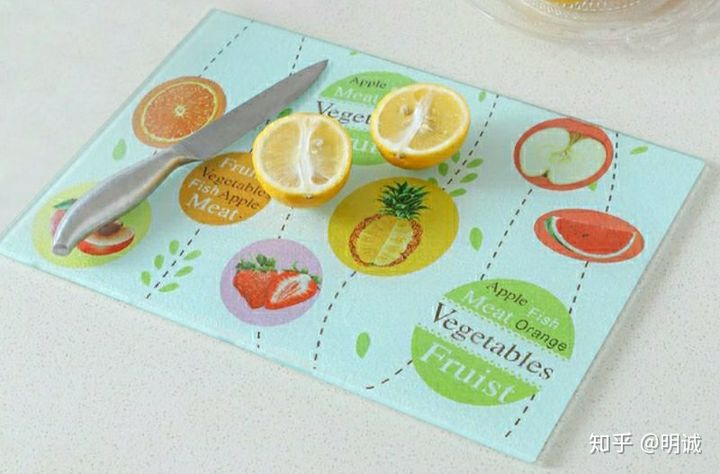 Draining pads are common in "bamboo and wood" cutting boards. After solving vertical cutting board cleaning,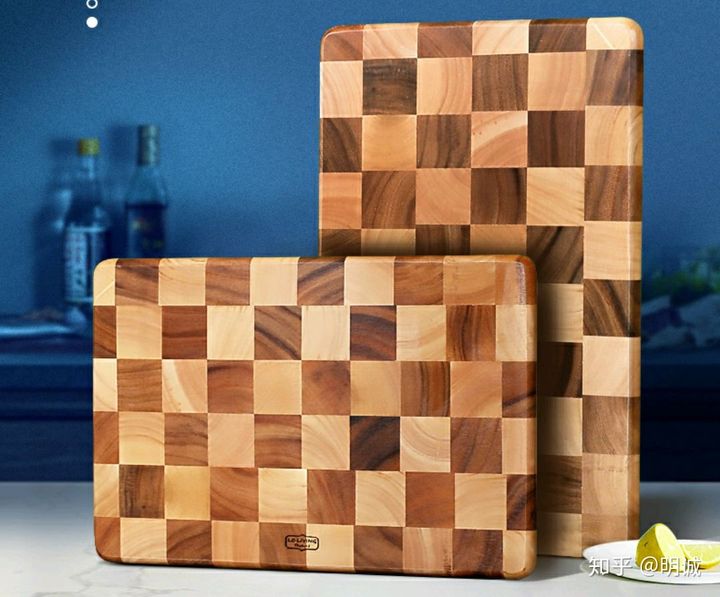 The bottom is easy to accumulate water, easy to get mildew and black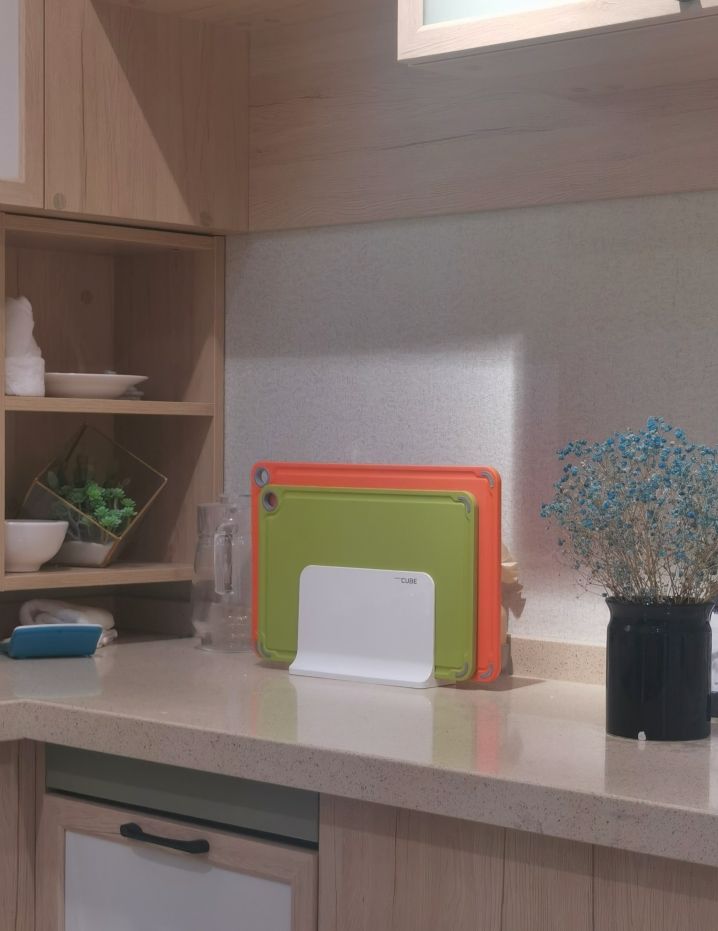 question. The water guide sink is common in the bamboo cutting board, solving
The vegetable juice is overflowing, the topic of the countertop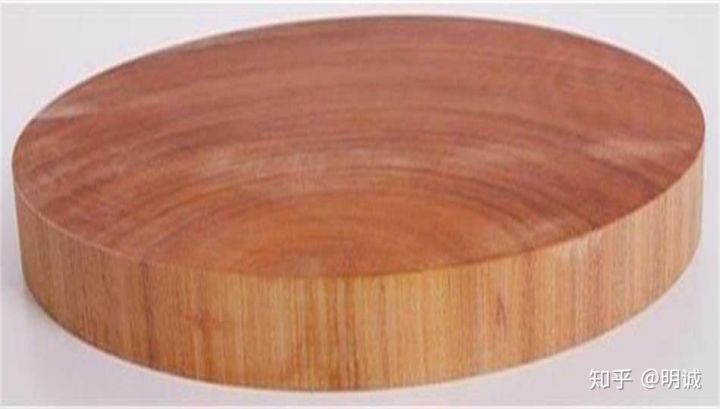 There is also a disadvantage of this design, that is, the water -conducting sink is easy to accumulate water.
Naturnic natural cubic category cutting board anti -drain, rubber anti -slip shockproof
[3] Seismic anti -slip silicone pads
Seismic anti -slip silicone pads are commonly used in the material of rice shell/wheat straw composite, mainly used to solve the paddy shell cutting board
Easy to slide
The problem.
4. How many cutting boards should ordinary families buy it?
When we cut raw food in the kitchen, the bacteria in food will remain on the cutting board, and there are more bacteria and parasitic eggs on lettuce and raw meat. Directly pollute cooked food. Even if the water is used to disinfect it with boiling water, bacteria are often not completely eliminated, so it is recommended to use a classification cutting board to prevent cross -infection in raw food.
Conclusion: Recommended at least two pieces
advantage:
advantage:
advantage:
advantage:
advantage:
advantage:
advantage:
shortcoming:
shortcoming:
shortcoming:
shortcoming:
shortcoming:
shortcoming:
Comprehensive: Recommended
Comprehensive: Recommended
Comprehensive: Recommended
Comprehensive: Not recommended