Broadcast upgrade program – primary and secondary school control broadcast system upgrade and transformation universal solution
There are 50 classrooms in this school, and the teaching building is 2, and one 4-layer corridor, a 300-meter standard sports field.
The school has now available broadcasting system, all equipment and line operations are not malfunction, and the school is now partially adjusted according to the enrollment of enrollment. Due to the original broadcasting system, the original broadcast system is the physical partition. Broadcasting system, After the class class classroom adjustment, it is no longer possible to broadcast the broadcast, so the school wants to upgrade the broadcasting system without changing the original broadcast line and equipment, requiring reaching a point-to-point control broadcast for each class, and Partition broadcasting in each year. Original audio, amplifier, speaker and other equipment require all reserved use.
demand analysis
The school has two basic requirements for broadcasting system upgrades.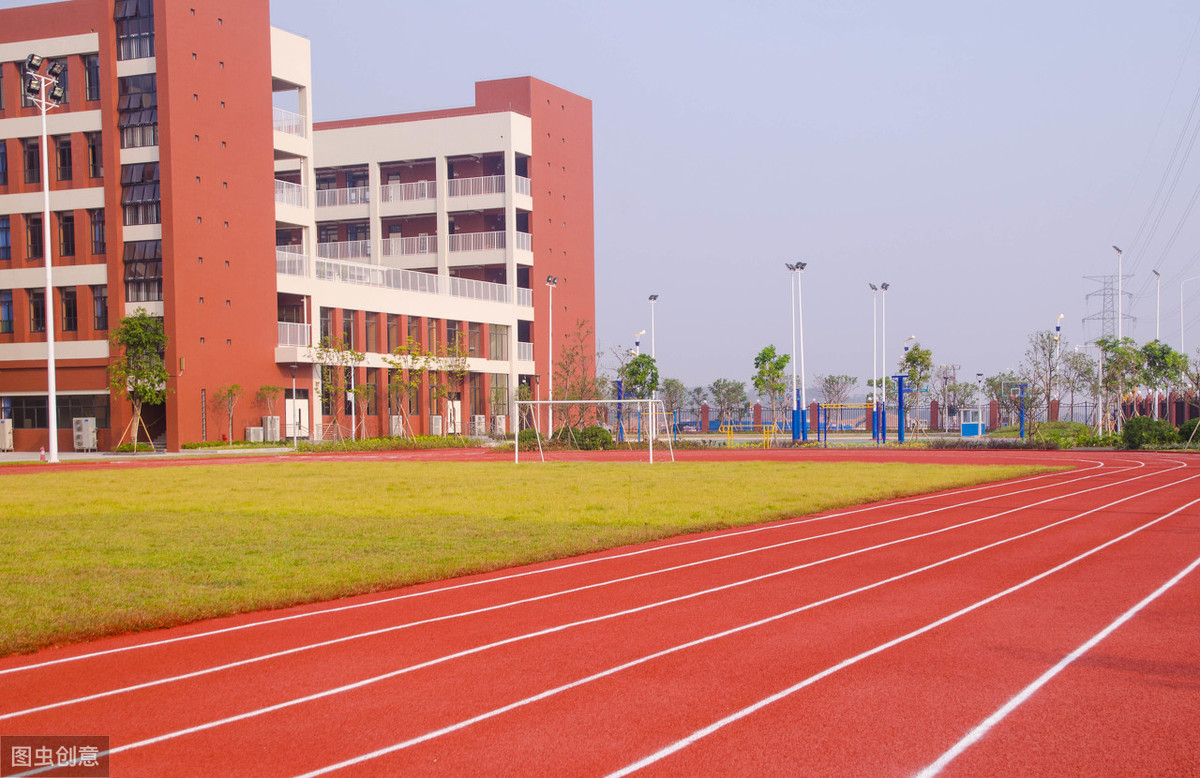 The original regular pressure partition broadcast line reserves continues to use, ie not re-constructing the wiring.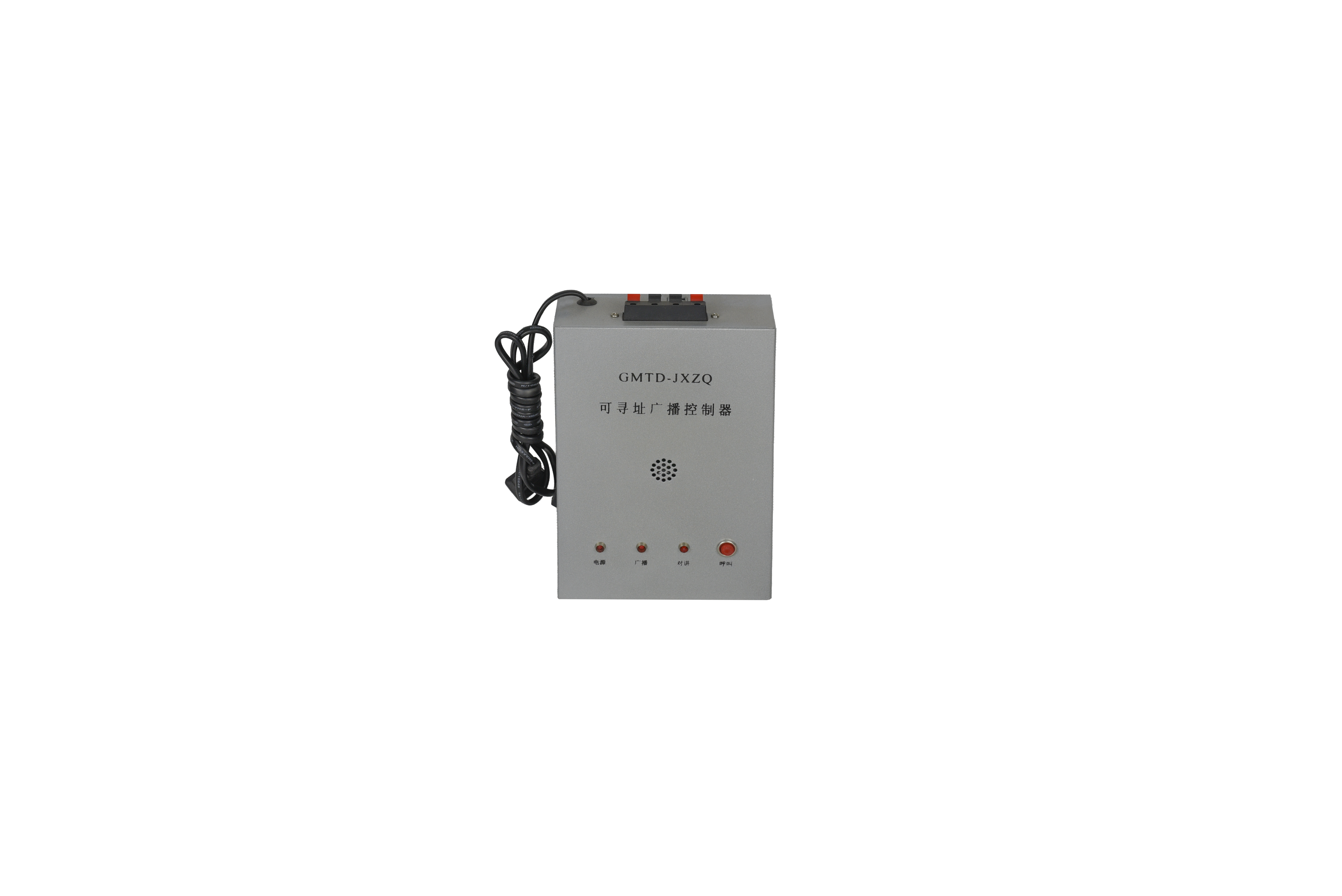 The original sound source, amplifier, speaker and other devices are all reserved, ie the basic broadcasting equipment is not replaced.
According to the basic requirements and needs of the school, we design a set of Jinmai video development and production for the school design.
"First-line Tongfian Press Load Site Broadcast System"
To meet the needs of the school's fixed-point broadcast and free partition broadcasting, due to the school's existing broadcast lines and broadcast basic equipment, it can continue to retain,
This upgrade renovation project We actually only add the control system part of the address broadcasting.
The first-line address broadcast system of Jinsai video has the following significant features.
★
First-line
Search
Introduction to the Site Broadcasting System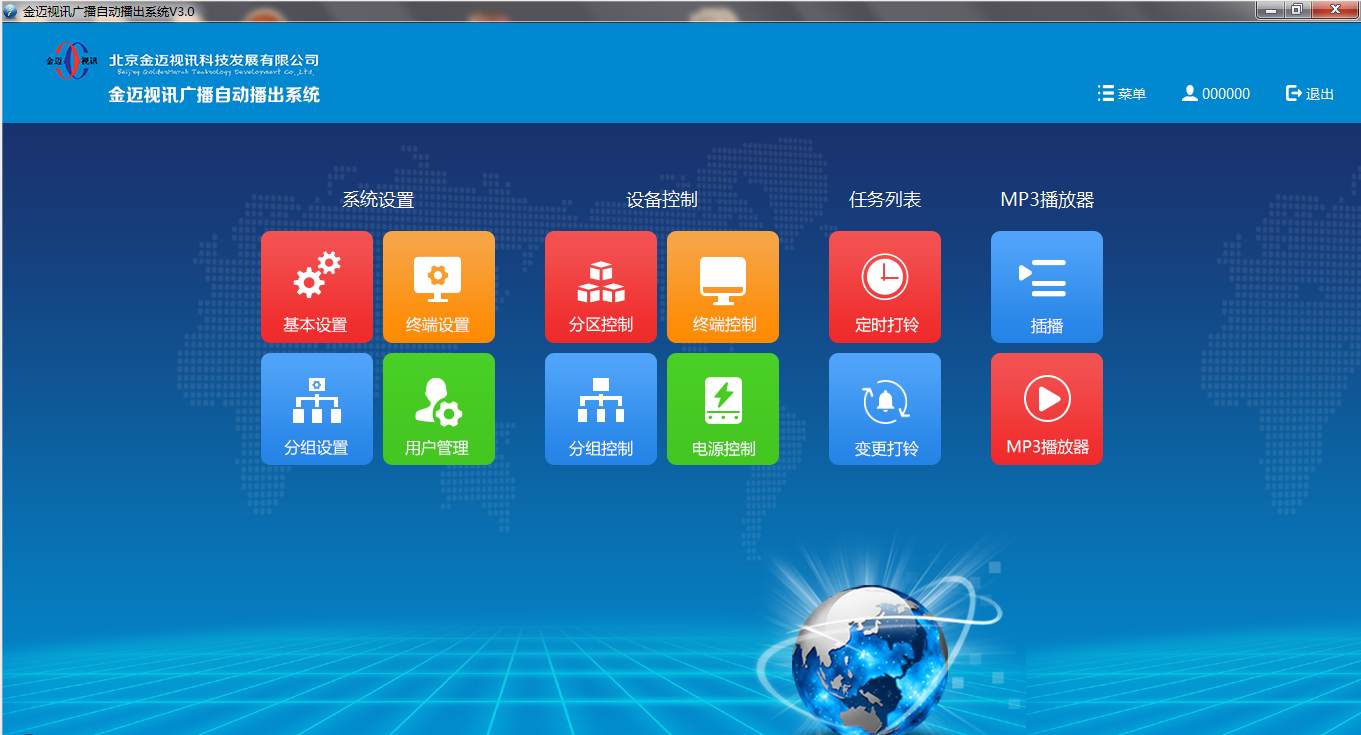 Jinsai Video "1 Thread" addressing broadcast (unique)
This product is a patented product: communication coupling carrier technology.
Construction wiring (project) features
Upgrade shortcut: 50 points of addressing broadcasts can be completed 1 working day
Simple line: Subregional addressing can be implemented using the original broadcast line
A radio line can solve the following three problems
Semiott signal transmission: Amplifier broadcast signal remote transmission.
Communication Control: Remote addressing control can be achieved without having a separate cloth control line.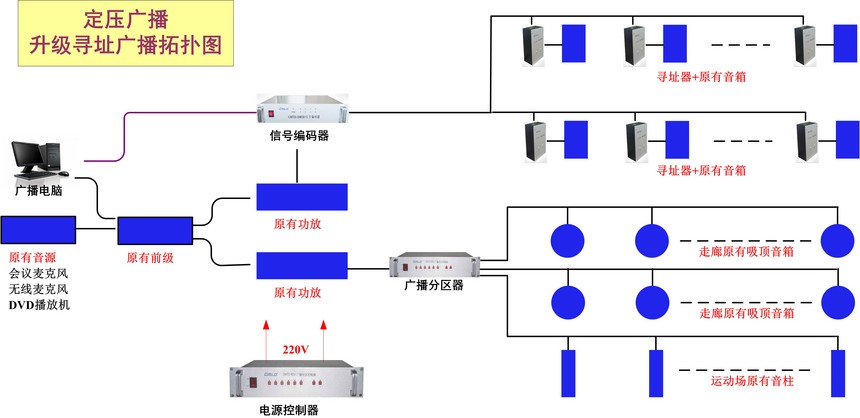 Power delivery: No power supply line is required to power the controller.
GM-JXZQ
Upgrade scheme design
Broadcast main control room upgrade design
The source of the original broadcast room is all reserved, and the design of a set of "first-line addressing broadcast management software V1.0", one signal encoding controller, you can implement the addressing, partition management and power management functions of all schools. .
Partial upgrade design
The ordinary classroom is 50, which requires addressing broadcast, which needs to be controlled to each classroom; main application environment: teaching, notice, background music, radio ringtone; current classroom already has a speaker, we only need to add 1 line in each classroom Tongpi GMTD-XZQ, totaling 50;
Corridor, sports field upgrade broadcast design
In this system, we design an eight-way partitioner GMTD-8DV, which will have corridor area speakers, outdoor sports field area speakers, divided into different regions, and perform intelligent partition automatic management under the control of the address management software platform.
Power design
Main control room, design an eight-way power management controller
"
"GMTD-DY", this device has "
timing
Timing
"Power management function, can effectively protect the main control room such as high-power powerful power. This power management controller is associated with the broadcast host. Controlled by the master software, the operational order, and reliable use.
After upgrading, addressed broadcast implementation
Automatic play function
The system can be set by automatic playing software, automatic preparation, class, get out of class music ringtone according to the schedule of the school; audio files for school orientation, national anthem, athlete, dormitory, rest ring, campus and other programs .
Partition control function
The system can be based on the difference in the playback content, the intelligent playback of regional broadcasts such as the area, outdoor playgrounds. Can be external control of up to 16 broadcast partitions.
Addressing group function
According to the needs of various teaching in the school, the addressable broadcast can be used in the classroom, which can be freely packet, fixed-point broadcast, meet the needs of school hearing training, listening exams, and various voice teaching, and completely solve the partition broadcast between the agnds. After the classroom changes, it is no longer possible to broadcast the function of the grade partition. Reach free grouping, automatic broadcasting of timed points.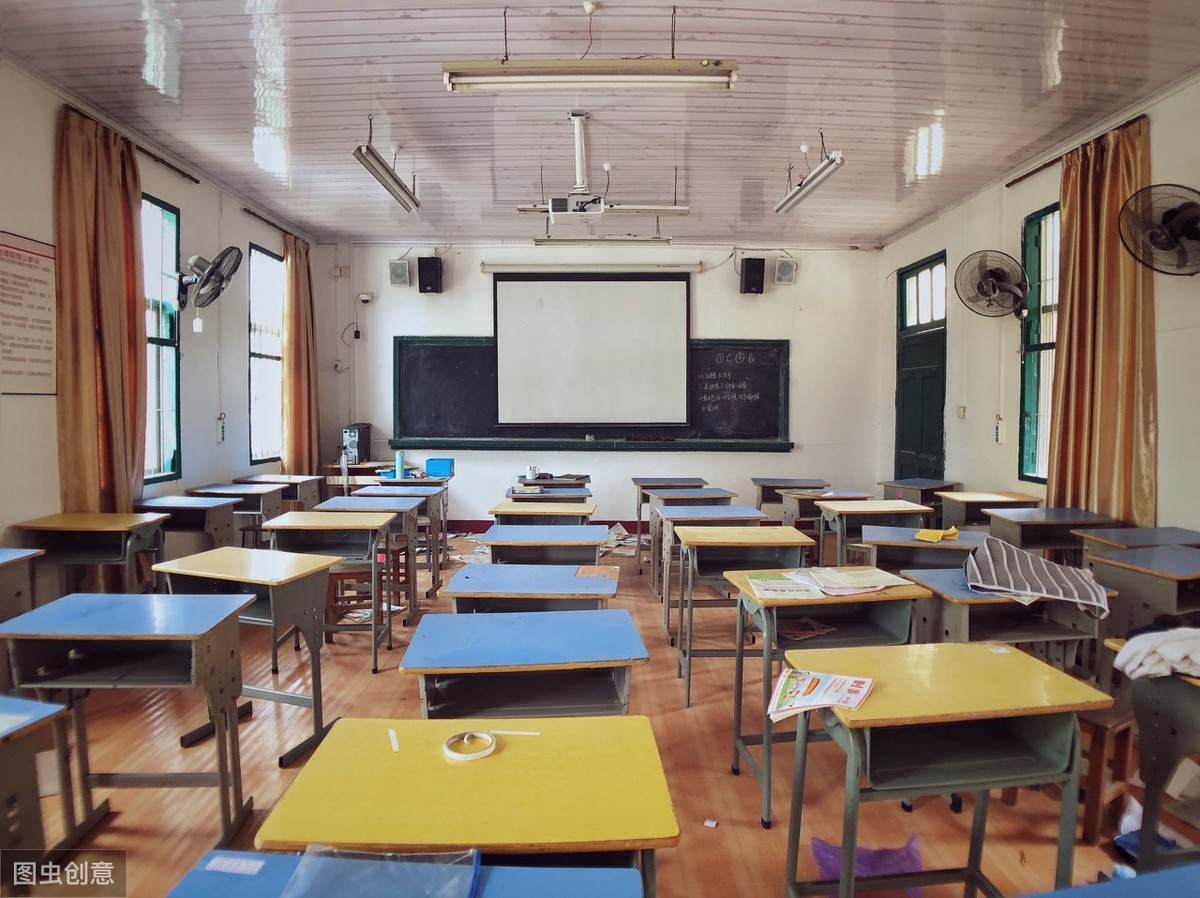 Power management
The external control power sequencer, realizing unmanned power management, computer automatic power, software start, timing power supply.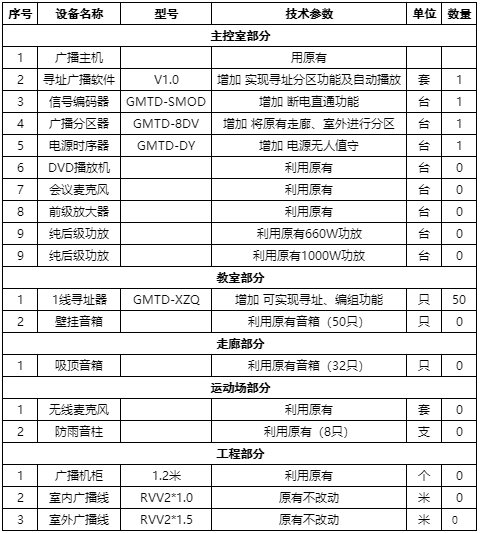 One-button straight-through function
In this wire communication broadcast system, the signal encoder GMTD-SMOD has power-on straight-through functions. When there is a major activity, test, etc., "signal encoder GMTD-SMOD" is directly powered off, you can implement all of the addressor implementation "PTR". Reaching a broadcast demand.
Equipment List
If you need quotation and specific programs, you are welcome to understand Jin Mai video!
"