PVC sticky metal glue fast dry glue performance operation
1208
Dried glue
Other
1208 T low viscosity (water shape) can be provided.
Product introduction:
Jinghong 1208 metal glue, compared to ordinary instantaneous gum, he has a stronger special performance on the surface of the metal material. This product is a universal product. While maintaining a high -coexistence strength, it also has small smell and no alternative. feature.
Various metal adhesion such as (iron, stainless steel, aluminum alloy, magnet, zinc alloy, copper, electroplating hardware)
;;
Various plastic and rubber adhesion
It is used in plastic, rubber, crystal, leather, medical tools, automotive models, and other special products.
Main features:
1208 Metal Instant Global Main Adhesive Material: Plastic/Metal/Artificial Rubber
Color: colorless transparency;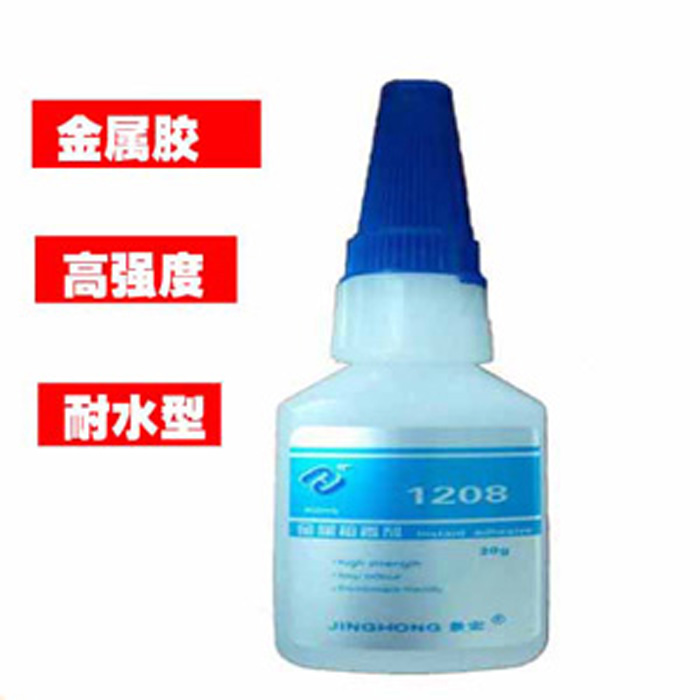 Type: Alky oxygenyl group;
Viscosity (MPA.S): 50-180;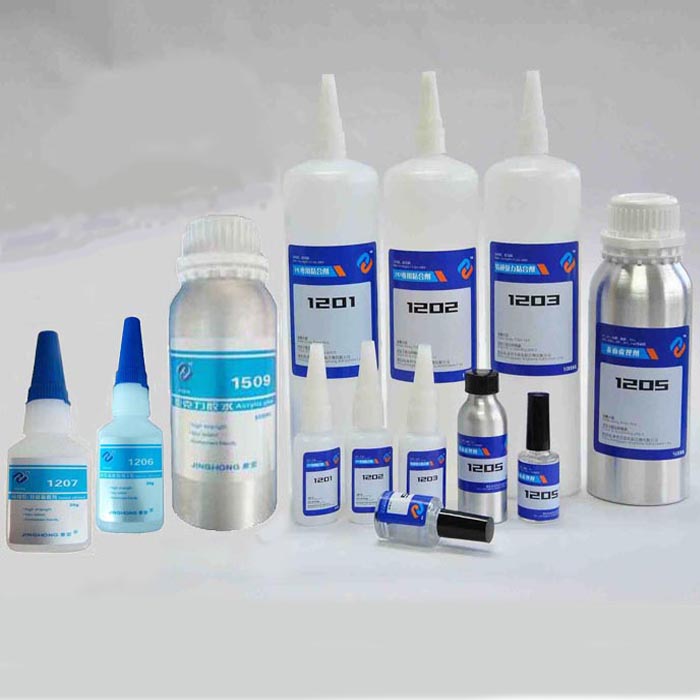 Speed ​​speed (beginning of solid/full solid): 5 seconds/24 hours
Shear strength (MPA) fine sand Sanded steel: 14/22
Relators: 1.1
Work temperature range: -40 ° C to+100 ° C
typical application:
Low albinum, no odor.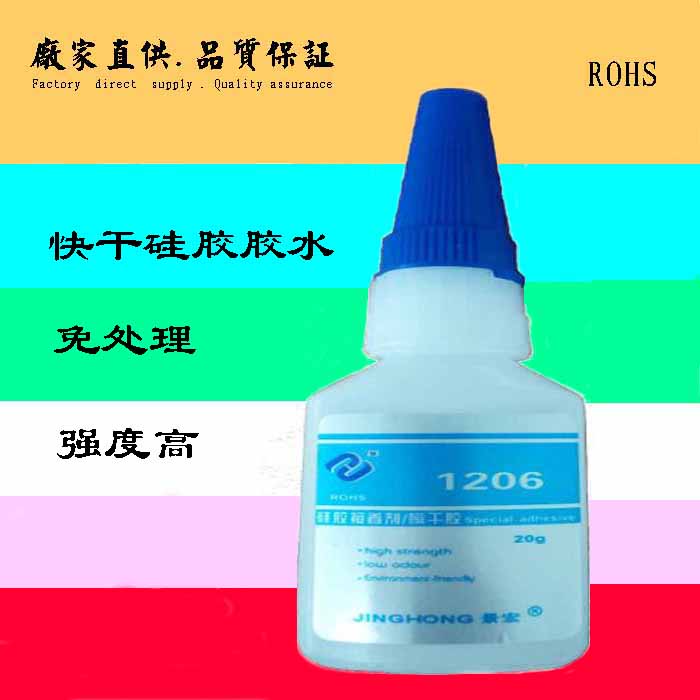 1208 metal instantaneous gum is used for adhesion for meters, electrical appliances, and cosmetics packaging of metal, rubber, plastic and other materials, and the bonded parts are clean and unsure. The bonding interface is low and alternately, and the beautiful view is neat, suitable for air -conditioning or closed rooms in work occasions.
Solidification characteristics:
Under normal circumstances, the moisture on the surface of the material will trigger the hardening of this product. Although this product can achieve complete practical strength in a considerable short period of time, it must continue to solidify for at least 24 hours to have complete chemical resistance/solvents.
Packaging specification: 20g 1000ml
PVC sticky metal glue fast dry glue performance operation