303. An elm old back chair (my folk collection notes)
303. An elm old back chair (my folk collection notes)
On Saturday morning, a elm back chair was received in the antique market. This chair looks like an old object. The lacquer surface is clear and beautiful, and the lacquer surface is worn naturally. The characteristics of this back chair are as follows: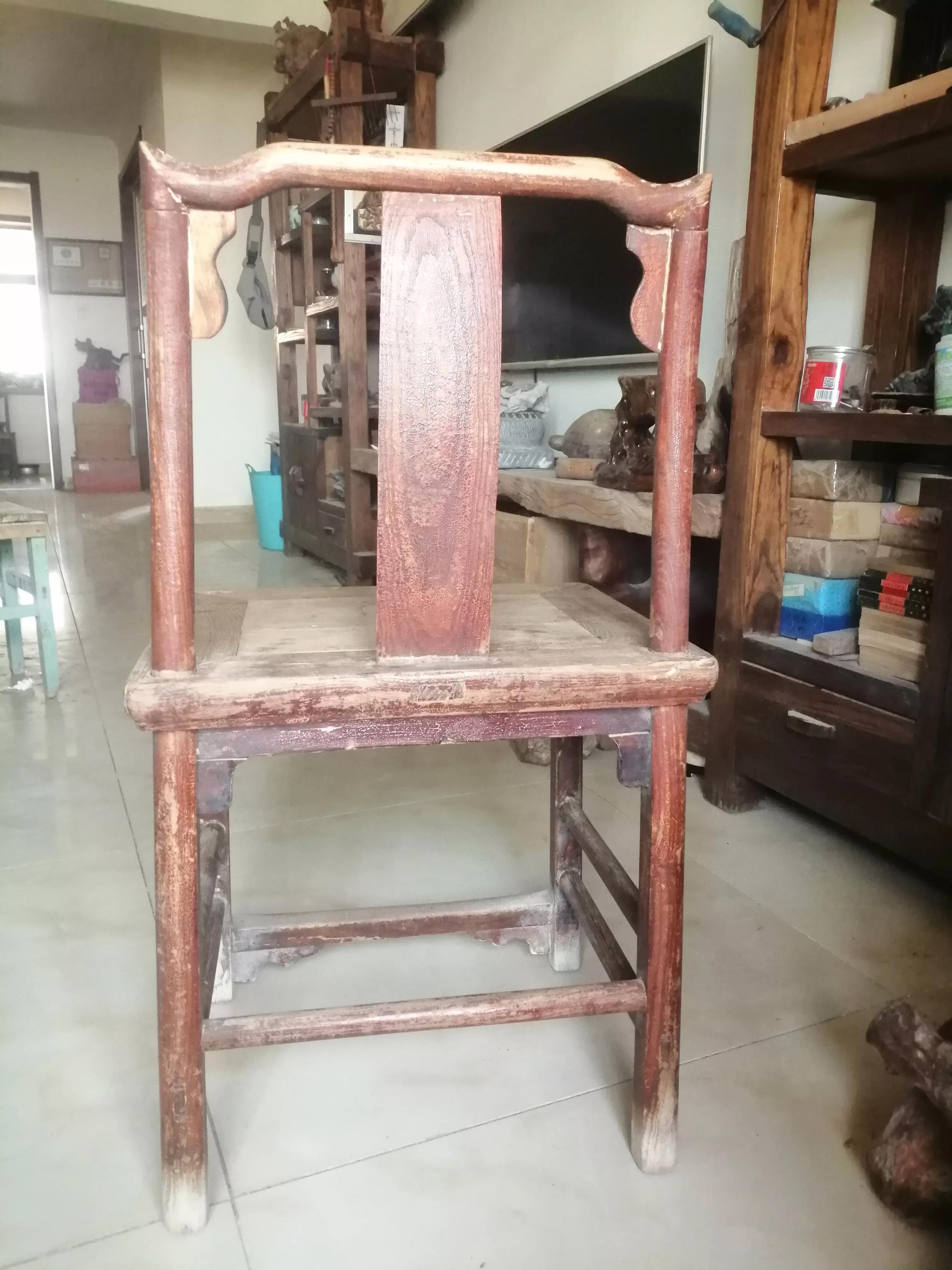 The brain is round, the middle is raised, and the two ends are curved into the corner upward, and the curve is beautiful. The hind legs are cut on the round, and the lower legs are cut off and the front legs are all outer circles in the inside. The backplane is slightly curved. The surface of the seat is wide and the panel is very thick. The voucher mouth is flat in the outer circle. Both sides and the rear cricket are round wood, especially both sides are two, which are very rare. The front tube is low, the inner side is flat, the outer side is round, the upper and lower are slightly wide and flat, and the foot is comfortable. The two corners on the back of the back are embedded with the tooth angle plate, the tooth plates on both sides and the rear sides of the seat surface, and the tooth corner plates under the tube of the tube. And soft.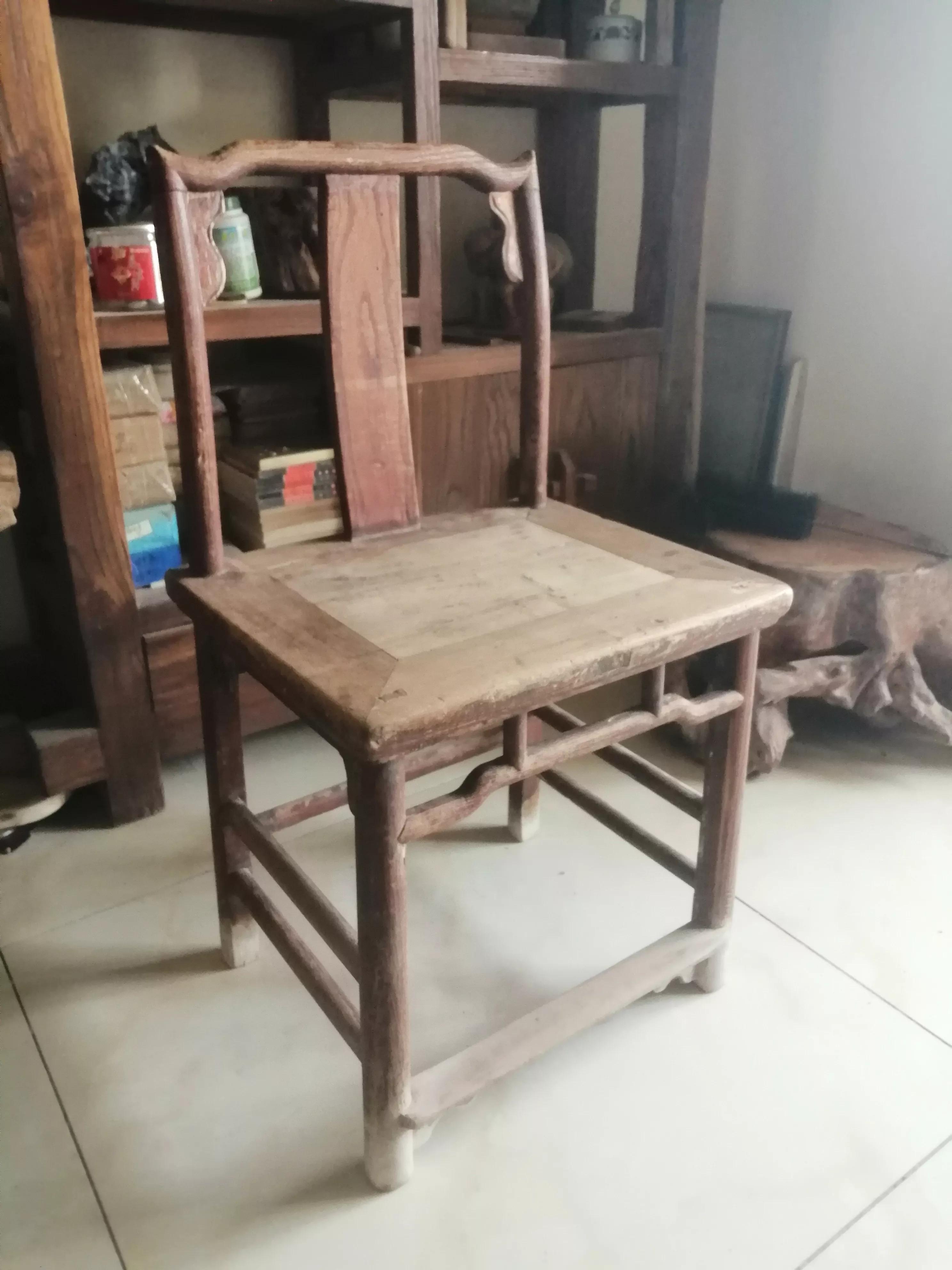 The whole body height is 87.5 cm, the seat surface is 49.5 cm from the ground, and the back of the seat is 38 cm high. The seat surface is 47.5 cm width and 39.5 cm depth.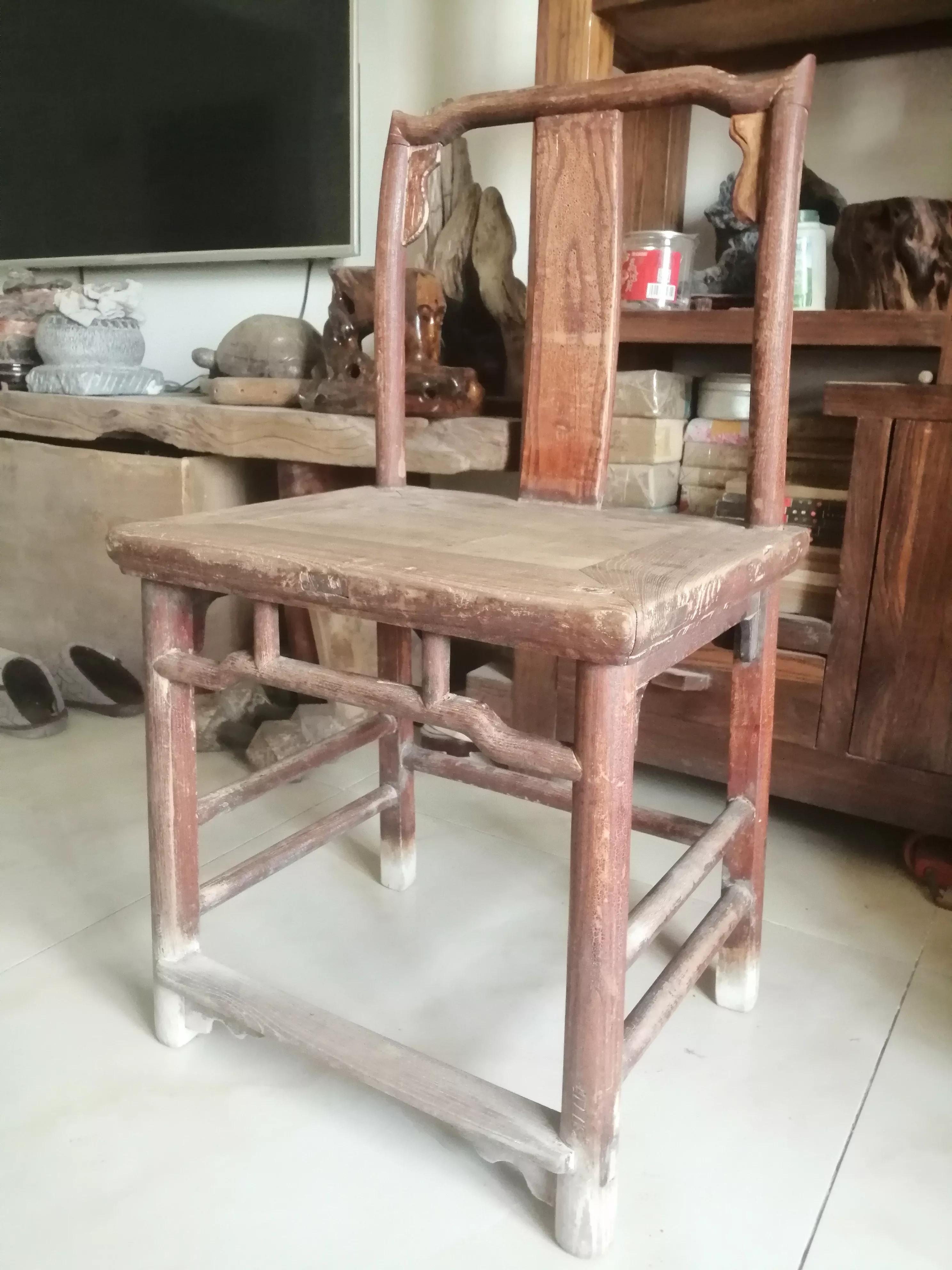 There is no carving in this chair as a whole, and it should belong to the Wendan chair in Ming -style back chairs. It should be a boudoir of a large number of ordinary people. From the perspective of the product, it should be an old object in the late Qing Dynasty. Please advise by experts.
(Blue Heart Car 20220411 Notes)
Product Recommendation: best back chair